Motorola MTR3000



MTR3000  er en MOTOTRBO ™ integreret tale- og data basestation / repeater, - designet til at opfylde kravene i f.eks , forsyningsselskaber og 
offentlige virksomheder.MTR3000 opererer i digital tilstand i MOTOTRBO Konventionel , IP site Connect , Kapacitet Plus og Connect Plus systemer, og leverer øget kapacitet , spektral effektivitet, integreret data applikationer og forbedrede talekommunikation . Desuden kan MTR3000 også fungere i 
analog mode for konventionelle og LTR® / Passport® trunking systemer.
MTR3000 is a MOTOTRBO™ integrated voice and data base-station/repeater designed to meet the requirements of small public safety, utilities and professional organizations.
The MTR3000 operates in digital mode in MOTOTRBO Conventional, IP Site Connect, Capacity Plus and Connect Plus systems delivering increased capacity, spectral efficiency, integrated data applications and enhanced voice communications. In addition the MTR3000 can also operate in analogue mode for conventional and LTR®/PassPort® Trunking systems providing a flexible high power basestation/repeater.
Motorola DR3000



DR3000 repeater er konstrueret for kontinuerlig drift, og understøtter to samtidige tale - eller data kanaler i digitale TDMA mode. 
Den monteres nemt på væg - eller i rack -systemer. Denne repeater er en del af MOTOTRBO serien, der leverer øget kapacitet og spektrum effektivitet, integreret datakommunikation og forbedrede talekommunikation gennem en komplet løsning .
The DR3000 repeater is a continuous-duty unit that supports two simultaneous voice or data paths in digital TDMA mode. It mounts easily in wall or rack systems. This repeater is part of the MOTOTRBO series, delivering increased capacity and spectrum efficiency, integrated data communications and enhanced voice communications through a complete solution.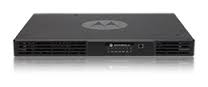 Motorola SLR5500



      Med sit slanke design og lave strømforbrug , er SLR5500 udviklet til høj ydeevne og stor lønsomhed . 
      SLR 5500 er et stort spring fremad i teknologi ,og repræsenterer den næste generation i repeatere .
Uanset om du har brug for en enkel repeater for et "stand alone" system , eller flere for et trunket Motorobo system som Linked Kapacitet Plus
eller Connect Plus, leverer SLR5500 muligheden.Den kan også fungere som referenceland repeater ( konventionel eller MPT 1327 ) , eller som
en mixed mode analog / digital repeater , mens du succecivt skifter fra et analog til digitalt system .
With its sleek form factor and low power consumption, it's engineered for low cost of ownership. And with a huge leap forward in technology, it represents the next generation in repeaters.Whether you need the simplicity of a single site conventional system, or the powerful trunking capabilities of Capacity Plus, Linked Capacity Plus or Connect Plus, the SLR 5500 delivers the power of digital two-way radio to your workforce. It can also operate as an analogue repeater (conventional or MPT 1327), or as a mixed mode analogue/digital repeater while you transition away from a legacy analogue system.